Medium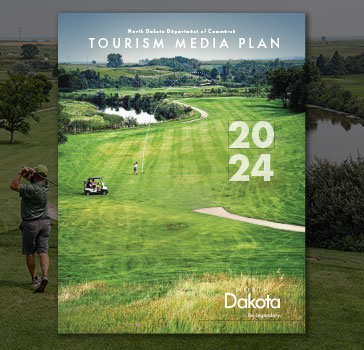 The work of North Dakota's travel and tourism industry stretches beyond motivating vacations. This industry's collective efforts build state image, inspire travel, showcase quality of life and deliver memorable experiences that strengthen the state's economy.
Together we stretch resources and amplify messages.
The 2024 Media Plan identifies the priority markets and audiences to ensure targeted resource allocation. Objectives, strategies and partner programs are also outlined.
If you would like a printed copy or digital copy of the Media Plan, please contact Heather LeMoine, Marketing and Research Manager, at hlemoine@nd.gov or (701) 328-5372.