Medium
North Dakota produces vast amounts of energy from the many abundant sources available. From coal and oil to wind and solar, energy sources complement each other providing reliable, redundant availability to power the surrounding states with reliable deliveries to fuel and electricity. 
The state provides many incentives to stimulate growth for existing infrastructure and new renewable energy projects. Along with reliable sources, North Dakota is paving the way for reduced carbon through capture and sequestration projects. Carbon sequestration within North Dakota borders will not only limit future emissions of carbon dioxide, but also enhance oil recovery to further optimize production of energy exports.

Energy and Natural Resources Fact Sheet
Medium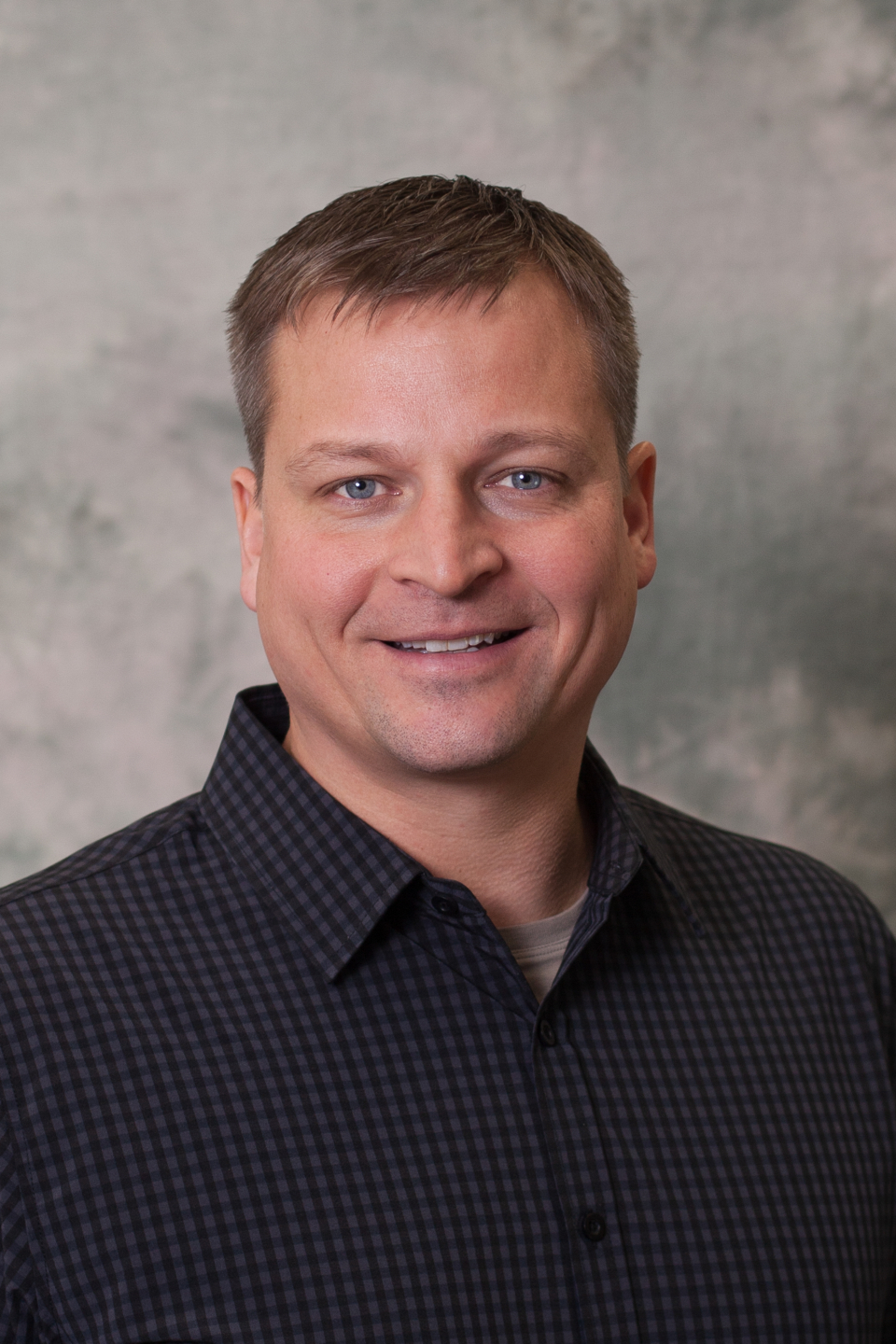 Contact your Energy & Economic Coordination Office Manager Tom Oakland at (701) 328-5392 for more information on energy development incentives.
Medium
Energy and Economic Coordination Office
The EECO serves as a unified avenue for industry experts to effectively coordinate with North Dakota energy entities to advance the state's energy strategy by supporting North Dakota's full energy portfolio.
The office generates economic wealth for the state by providing direct assistance to new companies that are interested in relocating to North Dakota, and existing companies that would like to expand their current operations.
The EECO will focus on five primary pillars
Strategic Development of all energy assets. Ensuring an all of the above energy policy is actively implemented in North Dakota. Constant consideration will be given to economic growth, affordability and sustainability.
Public Education will be required as the North Dakota energy portfolio evolves. It will be the duty of the EECO to frequently provide educational opportunities on existing, new and emerging energy opportunities in the state.
Environmental Stewardship will be pursued to ensure a clean, healthy environment for generations of North Dakotans to come while balancing the rich energy resource diversity of the state. Pursuit of the governor's goal of carbon neutrality by 2030 and how this relates to positive economic development will be managed and monitored.
Innovative Policy creation and implementation of strong policies that ensure innovation over regulation will ensure continued strong energy growth in North Dakota.
Workforce Identification training and attraction will be a primary goal of the EECO to ensure a long-term, world-class workforce is in place to continue North Dakota's ongoing national energy leadership.
Medium
State Energy Program
The State Energy Program (SEP) promotes energy efficiency and conservation and is supported by financial and technical assistance through the U.S. Department of Energy.
 Click here for more information
---
Renewable Energy Program
The Renewable Energy Program (REP) promotes the growth of North Dakota's renewable energy industries through research, development, marketing, and education. It was established by the Legislature in 2007 and is under the control of the Industrial Commission. Community Services provides technical assistance.
Renewable Energy in North Dakota
Application Deadlines
There are two grant rounds per year. The application deadlines are February 1st and August 1st. Additional grant round deadline dates may be established by the Industrial Commission of North Dakota.
Award Ceiling
Awards are limited to $500,000 and require a 50% match.

Please visit the REP home page to view the policies and learn more about the application process and the program itself.

Questions about the REP should be addressed to Karlene Fine, Industrial Commission Executive Director.
---
EmPower North Dakota
In 2007, the North Dakota Legislature formalized energy policy and created the 16-member EmPower Commission. This group is charged with developing comprehensive energy policy recommendations for the state's diverse and growing energy industry. The commission is made up of representatives from all the state's energy industries and is a model of how differing interests can come together for the good of an industry.
Click here for more information
---
Medium
Electricity Generation
North Dakota generates over twice as much electricity as required for in-state use through a variety of energy sources. Coal, natural gas, wind, hydroelectric and other sources all contribute to a reliable supply at affordable prices to the consumer. In 2021, ND ranked 8th for lowest cost of electricity to the consumer at an average of 11.61 cents/KWH. 


COAL BASED GENERATION
North Dakota has five operational lignite coal mines providing coal directly to power plants within the state. A total of 26.6 million tons of lignite was produced in 2021, serving seven electric generation plants and one synthetic natural gas/fertilizer production facility. Lignite coal-fired power plants in North Dakota have a capacity of 4,048 MW. 
80% of the lignite is used directly for electricity production.
North Dakota has the second largest reserve for lignite in the world, estimated at 25 billion tons.
Reserves equal 800 years of current rate consumption.
Current coal production disturbs between 1500 and 2000 acres of land annually.
Mining companies' reclamation costs average between $30k-$60k per acre.
Since 1975, over $1B in tax revenue has gone to the state from lignite coal severance and conversion taxes.
3,388 direct employees and over 11,000 indirect workers are employed by the ND Lignite Industry.
Approximately $125 million is contributed to North Dakota through coal mine and power plant tax revenue.

PEAKER PLANTS
Natural gas and fuel oil power various peaking stations to contribute to the supply at times where demand is high and intermittent sources are not able to produce electricity. During high consumption times with limited capacity, Peaker plants minimize risk of outages across the upper Midwest region.
Cooperatives and investor-owned utilities operate 11 different units fueled by either natural gas or fuel oil facilities.
Peaker plants provide a combined capacity of over 640 MW of electricity.

RENEWABLE-HYDRO, WIND, SOLAR, HYDROGEN
Various renewable energy options include wind, solar, and geothermal. Wind is one of the best renewable sources as the capacity factor is over 40%. North Dakota ranks 7th for the most wind capacity with 31 percent of the electricity production coming from wind in 2020. As of 2021, over 4,000 MW of wind capacity has been installed with an interest in an additional 6,200 MW to be installed in the future. Over 2,200 wind turbines are currently operating in North Dakota. The wind industry also provides $12 million in local and state tax revenue to the state, with an additional $20-30 million in extra income to landowners. Current production tax credit (PTC) is set at 2.5 cents/kwh with a 10-year operation having been started in 2016.
The only hydroelectric power plant in North Dakota is the Garrison Dam, controlling outlet water from Lake Sakakawea to the Missouri River. Lake Sakakawea is the 3rd largest reservoir in the United States by volume. The Garrison Dam has a maximum capacity of 583 MW with five turbines. Total production by the dam in 2021 was 2 million MWhrs of electricity. All electrical sales are made through Western Area Power Administration or WAPA. Electrical sales from WAPA provide power to North Dakota, South Dakota, Minnesota, Iowa, Montana and Nebraska.
Several solar arrays have been installed, including an 8 KW system at Bismarck State College, along with a 6.6 KW system in Carrington operated by Norther Plains and Dakota Valley Electric Cooperatives. Additional solar systems are utilized in rural areas for small applications such as cattle fountains, fencing, or remote equipment power systems. 

TRANSMISSION
The North Dakota Transmission Authority was established in 2005 to accommodate new energy development. ND electric generation feeds regional transmission operators (RTOs) and independent system operators (ISOs). Transmission growth is expected to continue, revealing the need for investment to expand capacity. 
Over 50% of North Dakota electric generation is exported for out of state users.
Transmission line costs range from $1.5 to $2 million per mile.
North Dakota has more than 65,000 miles of transmission and distribution lines.
Voltage ranges from 115,000 to 750,000 volts.
Petroleum
OIL AND GAS PRODUCTION
Oil production in North Dakota has grown significantly in the past 15 years. The Bakken formation has matured to the point of steady production. Future radical growth in the Bakken formation is not likely. North Dakota is now the 3rd leading oil production state as of 2021.
North Dakota has 32 operating natural gas plants in western ND. Several projects are in the process to further in-state gas processing. Natural gas capture has steadily increased with the oil and gas production growth. Since 2014, the natural gas capture has moved from 74% to approximately 94%.
Rig count in 2021 was at 22 rigs, while in 2018 the high was at 218 active rigs.
17,200 producing wells in December of 2021.
Over 1.1 million barrels of oil produced per day late 2021.
Over 87% of production wells are from the Bakken Formation.
Oil and gas wells are vertically drilled two miles and horizontally drilled up to four miles.
Natural gas production has increased over 700% since 2010.
Over $20 billion invested in natural gas capture processing infrastructure to reduce flaring.
December 2021 natural gas production was at 4,037 MMCFD.

SYNTHETIC GAS
Dakota Gasification Company at Great Plains Synfuels produces as much as 170 million cubic feet of natural gas per day using lignite coal. Around 18,000 tons of lignite coal each day fuels the gasification process. In the process, 2 million metric tons of carbon dioxide is captured to be utilized for enhanced oil production in the oilfields in Canada.
Approximately 41 million metric tons of CO2 has been captured since 2000.
Dakota Gasification Company produces 1,100 tons of urea per day.
Up to 200 tons per day of food grade liquid carbon dioxide produced.

PIPELINES
The North Dakota Pipeline Authority was created in 2007 with the intention to assist in development of pipeline infrastructure for safe and efficient methods of moving energy related commodities. North Dakota uses pipelines to transport crude oil, natural gas, and carbon dioxide. To date, pipelines remain the safest means of energy transportation.
North Dakota has 17 major crude oil pipelines, 9 major natural gas lines and one carbon dioxide pipeline (2021).
Over 30,000 miles of gathering and transmission pipelines are in use in North Dakota.
North Dakota Pipeline Authority estimates a potential of 1.2-1.3 million barrels per day of natural gas liquids in upcoming decades.
500 truckloads or 140 rail cars are required to move 100,000 barrels per day.
Biofuels-Ethanol/Biomass/Biodiesel
North Dakota currently has six operating ethanol production facilities and one biodiesel facility. The state ethanol industry provides significant advantages to the agricultural and energy industries. Ethanol facilities continue to work toward reducing their carbon intensity, adding value to their product. Research continues for ways to utilize biomass from agriculture biproducts for additional feedstock for biofuels.
Nearly 560 million gallons of ethanol capacity throughout six facilities.
85 million gallons of biodiesel produced annually in North Dakota.
Over 180 million bushels of corn processed for ethanol production- approximately 50% of North Dakota's overall production.
Ethanol provides $623 million of economic activity and employs 275 workers.
North Dakota is a national leader for installing flex fuel pumps for ethanol blended fuel.
Several soy processing facilities in consideration for development within North Dakota.
North Dakota Economy
North Dakota's economy continues to see dynamic growth with low unemployment rates. The Legacy Fund, established in 2010, uses 30% of oil and gas tax to provide a savings for ND residents. As of December 2021, the fund's value was over $8.7 billion. Continued energy production and the increasing cost of commodities increase state income from the energy industry.
The North Dakota Department of Mineral Resources estimates continued growth in the number of jobs for the oil and gas industry. Job Service of North Dakota showed over 20,000 jobs directly supporting the oil and gas, coal mining, utilities, and pipeline industries with an average annual wage of $115,000.
Medium
Additional Information
Value-Added Market Opportunities for Natural Gas Liquids
Education Partner Resources
The Energy & Environmental Research Center (EERC) is an applied research, development, demonstration, and commercialization facility located in Grand Forks, North Dakota, recognized as one of the world's leading developers of cleaner, more efficient energy technologies as well as environmental technologies to protect and clean our air, water, and soil.

The EERC, a high-tech, nonprofit division of the University of North Dakota (UND), operates like a business and pursues an entrepreneurial, market-driven approach to research and development in order to successfully demonstrate and commercialize innovative technologies.
 
---
The UND School of Engineering & Mines is located in Grand Forks, ND.
---
North Dakota State University is located in Fargo, ND.