Medium

North Dakota's high-tech research facilities and incubators foster the growth of the unmanned aerial systems (UAS) industry. These facilities offer access to educational resources and the expertise of leaders in the UAS field so that businesses and students benefit from knowledge centers that specialize in innovative technologies.
Medium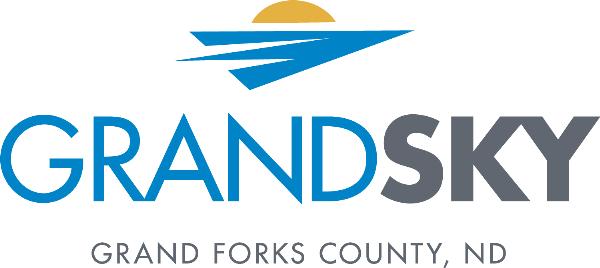 The United States first commercial UAS business park.

Located on Grand Forks Air Force Base, Grand Sky provides tenants with unmatched testing amenities including authorization for large UAS beyond visual line of sight (BVLOS) flights with the Northern Plains UAS Test Site.
Training Facilities for Businesses and Contractors
Grand Sky's initial facility includes thousands of square feet for classroom instruction and hands on training, as well as computer labs and simulation areas to support training activities for pilots and sensor operators. The expanded site plan envisions a hangar, aviation, shop, office and data center facility serving as a hub for business and education.
 
Grand Sky's facilities are expected to grow to over 1.2 million square feet and accommodate companies, educational institutions, government contractors and public agencies involved in the UAS sectors.
---

University of North Dakota Tech Accelerator Facility
The facility is adjacent to the campus of the University of North Dakota and operated by the University of North Dakota Research Foundation. This facility provides companies the opportunity to lease high-tech labs and office space in order to facilitate the growth of their UAS businesses.

The facility is conveniently located near the UND School of Aerospace Science and Grand Forks Industrial Park, and includes:
Class A office space.
Two-story bay that can be developed as engineering pilot plant space.
Wet lab and engineering lab space.
A large conference room that seats up to 65 people.
Two smaller conference rooms.
Ethernet and wireless capabilities throughout the facility.
For more information about the facility or leasing opportunities, please visit Tech Accelerator - University of North Dakota.
---

The University of North Dakota Center for Innovation provides aid to innovative entrepreneurs and researchers to launch new ventures, commercialize new technologies, and secure access to capital.

For those interested in entering the UAS industry, the Center of Innovation offers the advantage of being centrally located to North Dakota's UAS resources and testing sites. The Center also boasts experienced tenants that serve as mentors, including Northrop Grumman, one of the most notable leaders in the UAS industry.
---

North Dakota State University's Research and Technology Park aims to cultivate new technologies and business ideas by providing technologically minded entrepreneurs with mentors, networking opportunities, and access to capital. Its state-of-the-art facilities and connections with some of the most business-savvy minds in North Dakota's engineering and technology fields make it a valuable asset to the development of the UAS industry across the state.